Manual Perfume Bottle Crimper Capping Machine Teaching Video
Technology parameters of
manual perfume cripmer machine
Cap diameterMm 14-25mm (special size bar hijab needcustom)
15 dimensions (14-16mm diameter)
18 dimensions (17-19mm diameter)
21 dimensions (20-22mm diameter)
Dimensions:
Length 220 x 200 x high 450mm
Weight: 7.5kg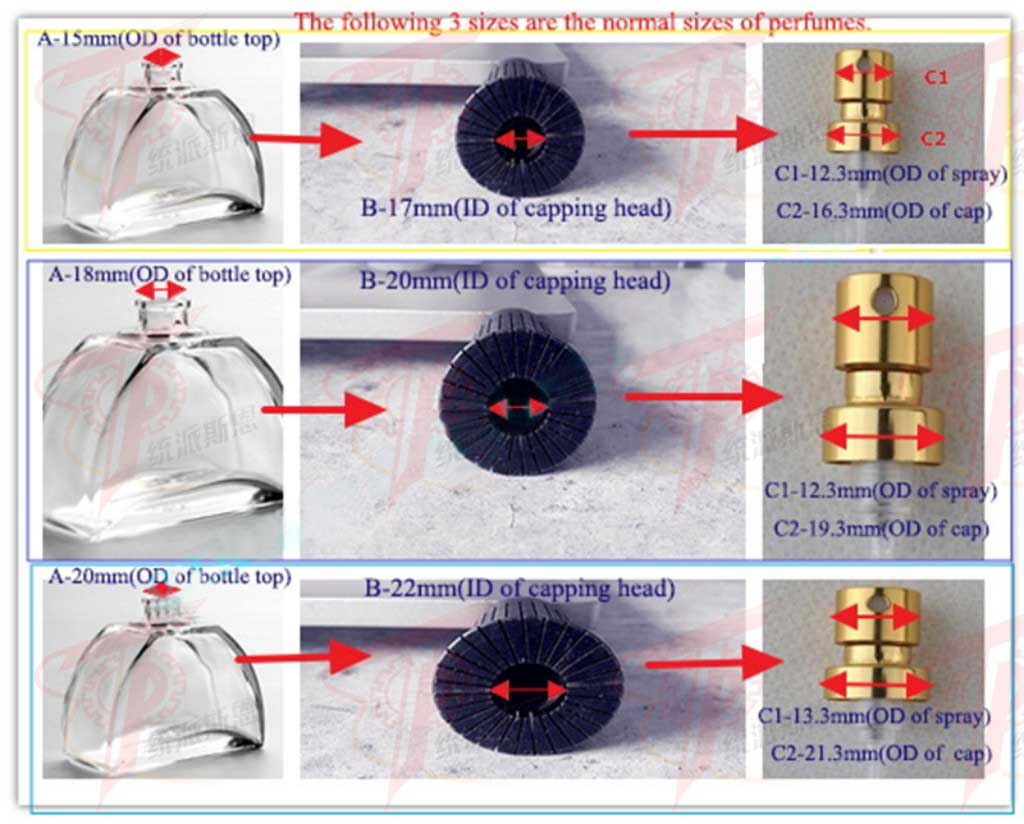 How to use Manual Perfume Bottle Crimper Capping Machine
1, according to the upper cover, put into the rolling head, the upper and lower gently press the handle, press to the rolling head tightening, (not too hard) to relax the handle, that is, the restoration of the original position.
With three fingers to check the cap is not loose.

2, if the first capping is not tight or not smooth, can adjust the rolling head, clockwise rotation is loose, counterclockwise screw tight.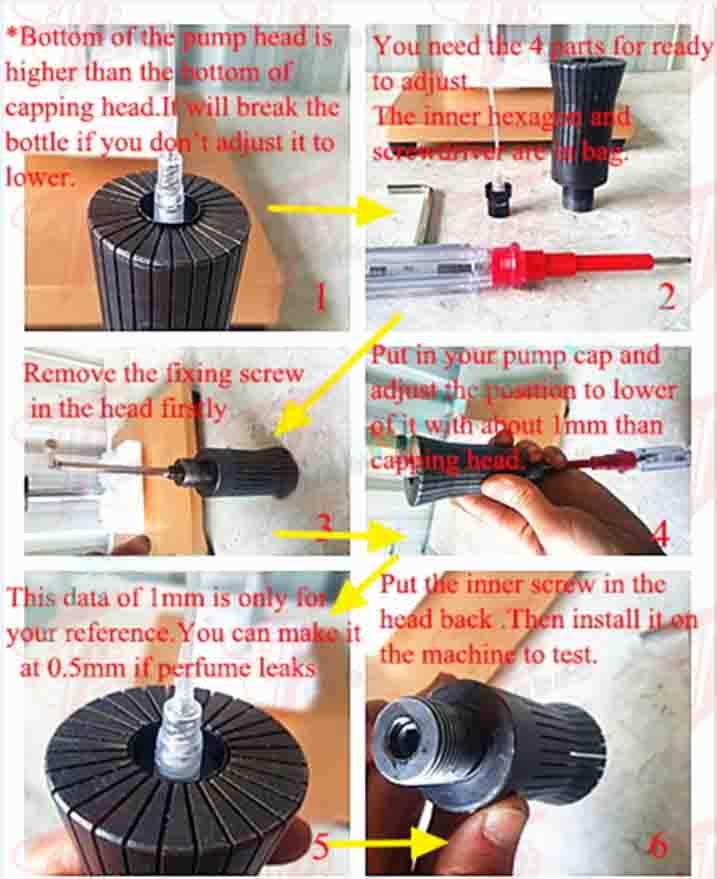 Feature of Manual Perfume Bottle Crimper Capping Machine

Independent research and development of mature products, has been exported to Indonesia, France
and other perfume bottle type requires more countries to reach a cooperative relationship between supply and demand.

II perfume card can be adjusted, suitable for a variety of perfume bottle type.

Do nothave electricity, pure manual operation, no complicated process, the basic no maintenance troubles, highly adjustable, special bottle type can be customized.

The production efficiency is high, the average 1-3 seconds to complete a work flow, simple operation, convenient maintenance, portable machine.

The introduction of the whole design is beautiful, generous, less than 8kg.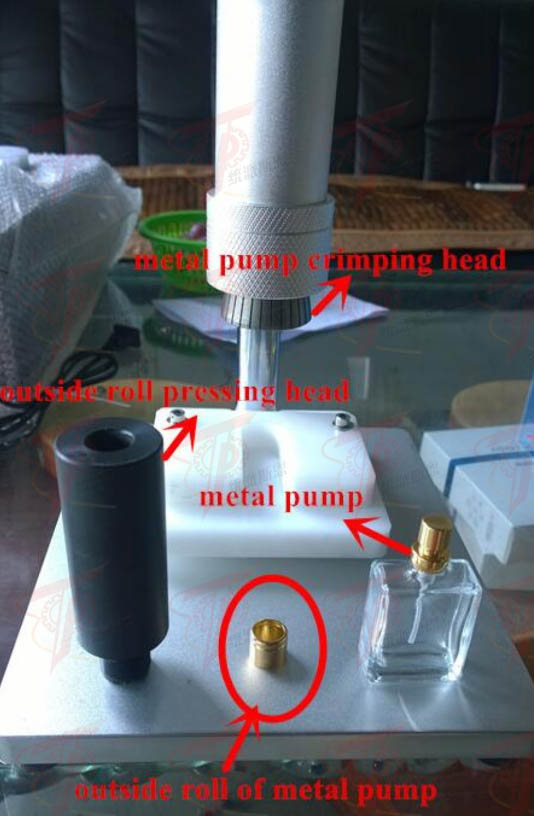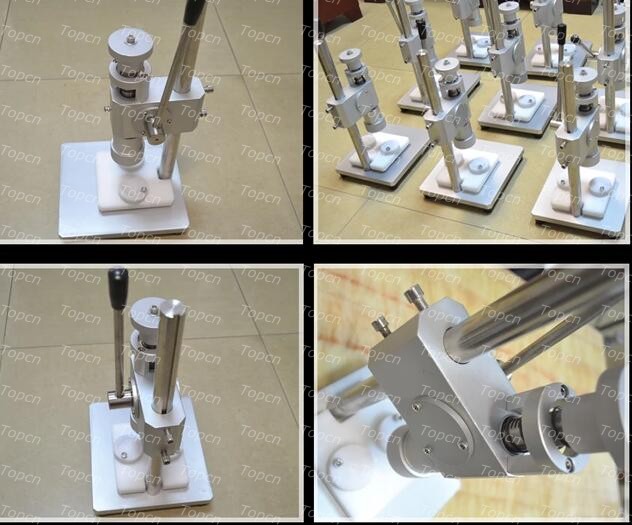 semi automatic perfume crimping machine perfume capping machine perfume sealing machine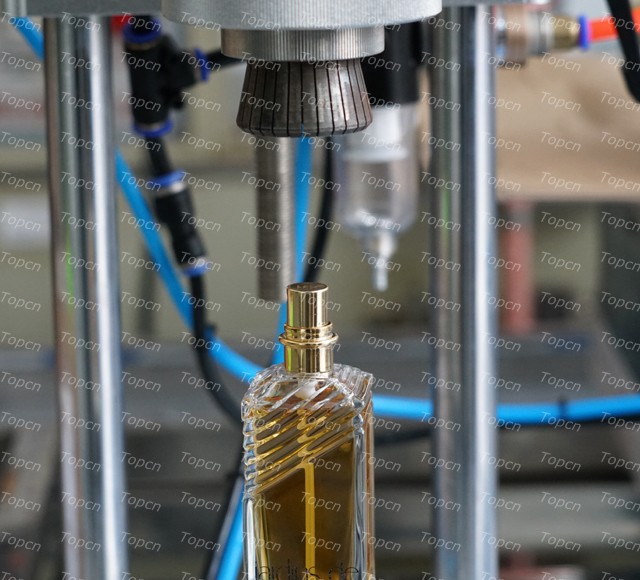 Manufacturer of Perfume Filling Machines Manual Perfume Filling Machine Perfume packing equipment
Mini perfume filling machine single head with 2 heads desktop perfume filler manual
Certification & Factory Photos